WordPress Custom Plugins From Webati Make Easy Even Easier Than Before!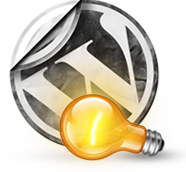 If your business's website, or any website that you may own, use WordPress, then you have definitely come to the right location! You will definitely want to keep reading on! The WordPress custom plugins that are built by Webati can add any feature or desired level of functionality to your business's website. That's right. We did just say ANY functionality or feature. The goal of our custom plugins is to make easy even easier than before.
Just within the last three years, we've received an influx of requests from clients for WordPress custom plugins. We pride ourselves on our ability to create customized functionality for our clients in this arena. The end result ensures that our clients' websites are distinguished from their competitors in a positive light, and they have gained that competitive edge they are looking for.
One of the best aspects of the WordPress custom plugins that Webati provides is that they require almost no time at all to develop. In most instances, a project, from conception to implementation, will take less than a month. Don't take this to mean that we do not provide each plugin with the level of professional attention it deserves. We do, but we also pride ourselves on our ability to produce high quality results in a short amount of time.
Have you never heard of WordPress before? Don't worry! Even if you just know that your business's website needs a new or added functionality, WordPress custom plugins from Webati may be just right for you! Here are a few ways our customized plugins can benefit your business:
It will make it much simpler to manage key areas of your website, saving you both time and money.
WordPress custom plugins can enable your website to perform better and equip it to run and perform totally new functions.
Our plugins will eliminate the headaches that accompany having limited website that seems impossible or too expensive to modify.
Let us reiterate. WordPress custom plugins do not have to be expensive or complicated to develop, and they shouldn't take an extended amount of time. These factors are going to depend upon what you are looking for, what your site needs, and the timeframe in which you want the work to be completed. We'll take care of all it for you.
Give Webati a call today about our WordPress custom plugins. We will be more than happy to discuss any needs, questions, or concerns you may have, and as always, your initial consultation is 100% free. Let's get started today!