Use Google's New Improvements to "Get Local" For the Holidays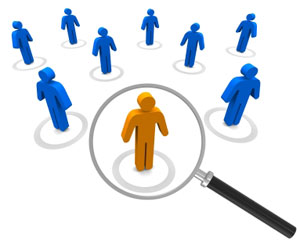 The Christmas season of 2012 is certainly shaping up to a multi channel one. While approximately 90% of purchases this holiday season are still going to be made in store, these purchases are going to be highly influenced by tablet and smartphone searches and uses. It is a well documented fact that more than 80% of consumers perform online research before making a purchase, whether that purchase be online or in a brick and mortar store. However, many marketers have not grasped the full implications of this fact until recently.
Google has recognized the phenomenon of the online/offline shopper, and in order to maximize the potential of this new consumer profile, they have introduced a range of improvements and upgrades to its local search capabilities. Google is also making a concentrated effort to reach out to business and leisure travelers this season.
One such example of their attempted outreaches at local search is that you can now search for the airport you are in, and you will be instantly provided with a map of what the airport looks like. Targeting traveling consumers is actually a brilliant strategy. For example, they could be your desired target audience (i.e. if you run a hotel) or some (i.e. tourists) could be potential clients in your area. One more improvement that Google has introduced to its local search is that they will now show location extensions and site links side by side.
In addition to the aforementioned improvements, Google has also considerably expanded its geotargeting and location extensions to include a number of new countries. In a recent statement, Google said that their overall location matching for AdWords on desktop computers has shown a significant increase in accuracy.
"Features such as postal code targeting in the U.S., have enabled us to show closer and more relevant locations to your customers from within your location extensions. At the same time, if you have a specialty or destination business such as a niche boutique or a ski resort, your location extensions can be shown to people who are located nearby, but who aren't within your business's postal code — so you also can attract customers who are willing to travel longer distances to visit your business."
All of these improvements by Google are targeted at enabling online marketers to reach out to consumers who are going to perform local search research online but will actually converted offline. Don't make the mistake of being one of those marketers who undervalues these new improvements this holiday season! Location extensions and the other new capabilities of Google should be experimented with to maximize your business's holiday earnings this year.