Uncovering Link Prospects Without the Assistance of Google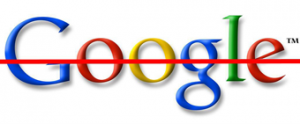 Can you think of an Internet marketer who is not obsessed with Google in some form or fashion? We have a particular fondness for the search engine giant here at Webati, but there are going to be times when you need to take a break from the hand that feeds you. The power of the advanced search queries that Google offers is certainly undeniable, but we have a feeling you would be surprised at the number of excellent link prospects you could uncover without the assistance of Google.
Recommended Sites & Blog Rolls
Have you ever been browsing through a site when you stop and wonder how you wound up there in the first place? This is just the way of Internet surfing. Think about how often you end up going from one link prospect to the next. When you come across a potential site, one of the first things that you need to pay attention to is who else has been browsing their blog roll. Doing so can garner a number of prospects for you, but it will also plug you into industry happenings.
Keep in mind that if the sites you are browsing are not related to one another or if their content seems overly optimized, then it is quite likely that these are simply paid links, and the quality of the prospects they bring is not going to be that great.
Twitter Tools & Facebook Likes
Another handy tool for uncovering potential prospects is to scroll through Facebook likes. If there is a particular site you are interested in, check out their social media pages. It will give you an idea of how much social media influence that brand carries, and on their Facebook page, you will be able to see what other pages that brand has liked. Potential prospects you uncover could include friends, partners, former coworkers, and even other websites that the brand owns.
In a similar fashion, Twitter offers a plethora of tools that can be used to find the individuals and brands that you need to be in contact with. You will be able to search according to Twitter lists or lists of people.
Searches Through LinkedIn
If you are looking for a person to contact, rather than an initial source, then LinkedIn is where you need to head. Using the different filters that LinkedIn has to offer, you can narrow down your search results according to geographic location and specific keywords.
Do you have any ideas that you use in uncovering prospects without the help of Google? Do you use Yahoo or Bing instead? Leave us a comment in the comments section below and let us know!