The YouTube Marketing System – The Future of the Web Lies In Video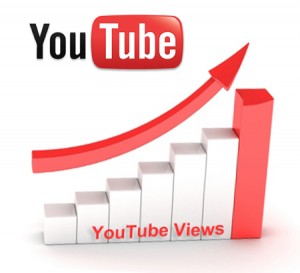 In the eyes of Webati, we believe that the future of Internet marketing lies in videos. Therefore, it is going to be important for your business to have a YouTube marketing system in place. The question is, are you using it effectively?
We have all used YouTube in the past. In fact, according to some sources, YouTube is among the top 5 most popular websites on the Internet today. You can see how YouTube offers a potentially powerful marketing platform, which is why we so strongly recommend having a YouTube marketing system for your business. We have been working with YouTube since the website's inception, and we have quite a bit of experience when it comes to harnessing the power of YouTube in your favor.
There are a countless number of ways that you can use YouTube to promote your business and the products and services that you offer. Consider the following:
Ads can be placed on YouTube that will enable you to reach more clients.
You will be able to create free videos that you can share with others or link to your Facebook or Twitter accounts.
You can also use these videos to deliver specific and relevant content to your clients, like specific information during a product launch.
This is just scratching the tip of the iceberg. There is so much more that you can do with a YouTube marketing system.
As a social media platform, YouTube is not going anywhere, so you might as well use it to your advantage. For your efforts, you will be rewarded with a potential traffic and revenue source for your business that will never stop working on your behalf. Don't let your competitors gain an advantage or foothold over you any longer!
To discuss more of how a YouTube marketing system from Webati can be of benefit to your company, contact Webati today. It does not matter what type of business you have, what your business goals are, or what your budget is. We will work closely with you to develop a system that meets your business's unique needs. Give us a call today!