The YouTube Marketing System – The Best Thing Since Google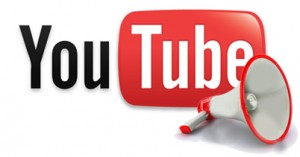 If you want your business to be competitive in today's market, then it is going to be necessary for your company to have a YouTube marketing system in place. This type of marketing system can most simply be defined as marketing your business's website, products, and services through video platforms. In addition to increasing in popularity, YouTube videos are also changing how search engines rank their results.
If you do not currently have a YouTube marketing system, then you are potentially losing a considerable amount of money each day. There is no doubt in the mind of us here at Webati that YouTube is going to be the definitive source of video marketing for the future. Like with SEO, it is going to be important for you to understand the algorithms that will be behind your marketing efforts.
First and foremost, YouTube is actually owned by Google, so it should not come as a surprise that they have similar search algorithms. However, unlike with Google, it is quite possible for you to have your videos placed on the front page of YouTube. Essentially, it is going to boil down to a matter of "honors".
YouTube bestows it honors on videos according to the number of comments, favorites, ratings and views. Naturally, if you are able to dominate any of these aspects, then you can expect the amount of traffic that is driven to your business's website to increase exponentially. The question now becomes…how do you use a YouTube marketing system to your advantage? This is where Webati can step in to be of assistance.
We have been harnessing the power of YouTube as a marketing platform since the website's inception. We have designed and implemented YouTube marketing systems for businesses of all sizes, in all different industry sectors. We would invite you to see what our work can do for you. From the use of appropriate keywords to high quality, professional videos, we have the expertise and the technical skills to reach the targeted demographic of your business.
Give us a call today to find out what a YouTube marketing system from Webati has to offer for your business. We can easily be reached via telephone or email, and our specialists are standing by to answer any questions or concerns you might have. Remember that your initial consultation with us is 100% free. You have nothing to lose, but everything to gain, so go ahead and contact us today!