The Top 7 Ways Webati Can Help You Build Affiliate System Integrations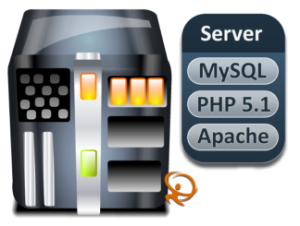 It is no secret that affiliate marketing is quite a lucrative field. However, you might have noticed that it can be quite difficult to convince affiliates that they need to sponsor and promote you. This is where Webati can be of assistance with affiliate system integrations. With Webati, you can enjoy having a custom build, world class affiliate management script. Here are the top 7 ways that we can assist you in building affiliate system integrations:
Simple Affiliate Enrollment and Management – Webati can assist you in creating the appropriate affiliate signup forms, as well as confirming affiliate emails for you. We will provide you with the option to approve potential affiliates before they log in. Welcoming emails and emails containing unique affiliate details for the promotion of products and services can also be included in your affiliate system integrations package.
Simple Commission Management – Webati will provide you with commission management software that is designed to make accepting affiliate payments easy. Once commissions have been generated, you can log into your affiliate systems integration center, approve the payments in one simple step, and easily create a mass payment file for upload to your selected payment processor, like Paypal. All of this can be done within a few minutes.
Access to a Wide Array of Marketing and Promotional Tools – As a part of your

affiliate system integrations

package, you will be provided with access to banner ads, text ads, text links, hover ads and so much more. One of the best aspects of all of this is that you will be able to create your own ads , and the codes that you create will be automatically uploaded to affiliate members' areas.
Automatically Send Training and Motivational Materials To Your Affiliates – With Webati affiliate systems integration, we can provide you with your own Automatic Follow-Up Module so you can send your new affiliates training materials via email. You can also create a complete follow-up training sequence to email your affiliates every day, which will teach your affiliates how to market their own products more effectively.
Analyze Your Affiliates Performance – Affiliate systems integration from Webati will give you access to a number of reports and graphs for affiliate, website, and commission analysis. This information will allow you to know how each of your affiliates are performing.
Create Pay – Per-Click, Pay-Per-Sale, Pay-Per-Lead, or CPM Tracking – Webati will enable you to create different types of affiliate programs depending on what your needs are. These include Pay-Per-Click, Pay-Per-Sale, Pay-Per-Lead, or CPM Tracking.
Integrates with Virtually any Payment Processor / Shopping Cart – Webait will integrate with almost any shopping cart, payment processor, or thank you page for commission generation.