The Power of Having a Twitter Marketing System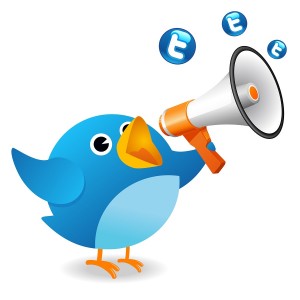 By now, you would probably not be surprised if we told you that Twitter is the hottest social media marketing platform. It's hard to miss. From celebrities to new teams, it seems like everyone is on Twitter these days. Having a Twitter marketing system in place can enable your business to reach new clients that it would not normally be able to. Twitter has taken online relationship building to a new platform.
Many people have taken notice of the potential marketing power of Twitter, and they have jumped on the bandwagon with dollar signs flashing in their eyes. However, without a Twitter marketing system in place, most of your efforts are going to be in vain. For example, the Tweets that your account produces need to contain keywords that are targeted towards your business's primary demographic. This will attract the type of customers that are looking specifically for your company's services.
There have been volumes of material written on how to build your own Twitter marketing system. Some will tell you that you need to be "nice" to your followers on Twitter. Other people will say that your need to practice aggressive, direct marketing Tweeting towards your followers. With so many pieces of conflicting advice, how do you know which way you are supposed to turn?
This is where Webati can step in to be of assistance. We have been working with Twitter as a social media marketing tool since Twitter's inception, and we will teach you how to leverage the power of Twitter to your advantage. For example, did you know that we recommend you have two Twitter accounts, instead of just one? Doing so enables you to create a buzz around your business much more easily than if you just had one account.
If you do not have the time to fool with a Twitter marketing system, then you will be pleased to know that we offer ongoing Twitter management services for your accounts. Just some of the services that we offer include ongoing Tweet syndication, tweeting of unique and relevant links, and community building, amongst many other services.
Twitter is going to continue to grow, and if you want your business to remain viable in today's market, then it is going to be necessary for you to have a Twitter marketing system. Give us a call today. Your initial consultation is 100% free, and we will be more than willing to answer any questions you have. There's not a moment to lose when there is money to be made. Give us a call right now!