The Importance of Website Development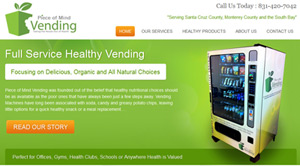 The advent of the Internet has revolutionized how modern companies conduct business. It has been especially beneficial for small to medium sized companies, because it allows them to compete with larger corporations. Professional website design, coupled with the power of Internet marketing, can assist your business in becoming more successful than ever. This is, essentially, why professional website development is so important.
When it comes to professional website development, there are going to be a number of different factors you will need to consider. Remember that, for visitors to your site, your business's website is going to be their initial point of contact with you. Professional website development is going create a positive first impression on potential customers. You don't a second chance to make a first impression, so this is critical.
Part of creating a professional first impression is having a website that is going to be simple for users to navigate. Having other elements, such as bullet points, short paragraphs of text, and concise navigation menus, is also going to be extremely important. Website development from Webati is going to provide you with all of this and more. Here are just some of the few key points that Webati will emphasize during your business's website development:
Researching Relevant Keywords – We promise that we will find keywords that have high KEI and low competition. With these niche keywords, you will be able to gain an increase in your website's traffic.
Effective Website Descriptions – When a user is searching for a website, a small blurb about that website will appear in the search engine results. We will handcraft website descriptions that target your business.
Image Descriptions – Equally important are image descriptions, we will create image descriptions that are targeted towards the purpose of your business's website. By naming and creating descriptions for the images on your website, you will be able to increase search engine rankings for keyword prominence.
These are just a few of the elements that Webati will take into account when it comes to website development. Give us a call today to schedule a free consultation for your business. We can be contacted via telephone or Internet. It will be one of the smartest moves you have ever made, and it's about high time you leveraged the power of the Internet in your favor.