Social Media Marketing – Talking Versus Shouting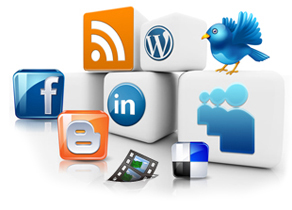 Lately, there has been much debate about the value of social media marketing. There is no doubt that social media offers a powerful sales channel for marketing your business's products and services. The primary advantage that social media marketing has to offer is the ability to instantly communicate with a number of people.
The debate arises in the proper method of how to use social media marketing. As a business owner, it is important for you to understand that social media marketing is often not an effective direct sales tool. What it does provide you with is the opportunity to engage in dialogue with potential customers. By educating your clients, entertaining them, and providing them with relevant content, you create trust. This is where the value of social media marketing comes into play.
It has been proven time and time again that customers are more likely to buy from a brand that they think they know and can trust.
The content of your social media marketing efforts is going to become the most valuable tool at your disposal for forging these relationships and building a following for your business. The goal of marketing period is to provide your clients with what your competitors cannot. Creating fresh, relevant content through your social media pages is going to give potential clients the ability to engage with your business, interact with it, and provide feedback.
Instead of seeing your social media marketing attempts as a chance for you to hawk products to the faceless masses, it is going to be important for you to view them as potential fans of your brand, people you can give to, and learn from. You need to find a way for the social media platforms that you utilize to become invaluable to your fans. Ideally, it should become the crux of your social media marketing efforts.
In making the shift in your view point, you can once again see how social media marketing is invaluable. It is only going to be valuable to your company if you can build a following and sustain that outside of social media platforms.
For more information on the ins and outs of social media marketing, contact us here at Webati today. With years of experience in this particular field, we will be happy to teach you how to make the most of social media marketing efforts. Don't waste another moment. Get started today.