SEO Article Writing Plans From Webati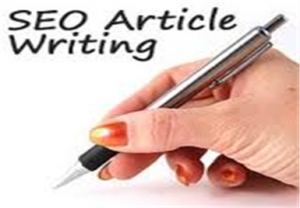 At Webati, we understand that your business's website is an important means for marketing the products and services that your company sells. In order for your site to stand out from among its competition, its content is going to need to be updated regularly. This is where the importance of having established SEO article writing plans comes into play. With Webati, you will enjoy fresh, regular content that has been SEO enriched to maximize your site's exposure.
There are many benefits to be enjoyed from SEO article writing plans from Webati. Here are just a few of the benefits that you can look forward to:
An Increased Search Engine Presence
If your website has many pages of relevant, updated content, a search engine is going to view it as an authority on a particular subject. This type of website is going to be placed higher in search engine rankings, which will increase the visibility of it to Internet users.
Visitors will continue to return to your site.
Visitors to your website are going to notice if the content is regularly updated and fresh, via SEO article writing plans. They will continue to visit your site to receive new information and updates. Furthermore, when they see the care that you take with your business's website, they are going to be much more likely to entrust their business to you.
You are going to have well informed (and happy!) fans and followers.
Social networking sites, such as Facebook and Twitter, are routinely used to update fans and followers about the latest information and newest products and services that your business offers. Content update is going to give visitors a reason to continue returning to your site.
When it comes to having SEO article writing plans in place, Webati is going to offer a number of different options for you to choose from. The content of your site can be updated on a daily, weekly, or monthly basis. We also offer a number of different packages that will work well with any budget. You will be able to choose the level of service that best suits your individual needs.
If you are curious about what SEO article writing plans from Webati have to offer for your business, we would strongly encourage you to contact us today. Your initial consultation is 100% free, and our SEO experts are standing by to talk with you right now. Make your business as profitable as it can be with the assistance of Webati. You are guaranteed to love the results.