SEM Is About to Become More Complicated In 2013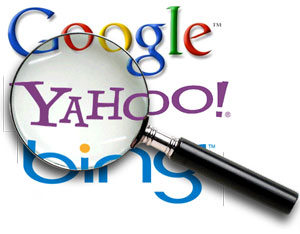 Search engine marketing is about to become more complicated in 2013. In this blog post, we're going to take a look at what this means for marketing companies and businesses.
Search Engine Marketing For Tablets and Smartphones
In the last five years, search engine marketing has seen a significant increase in the amount of non desktop devices that people use for search purchases. Many industry experts estimate that, by the time 2013 rolls around, smartphone search clicks are going to account for as much as 25% of all search clicks for the year.
Most experienced marketers are aware that the targeting of mobile phones and tablets can easily take place through Google Adwords and Bing Ads. It is important to bear in mind that smartphones must be targeted separately in order to bid appropriately and to be provided with a method of directing your visitors to landing pages that are mobile friendly.
One of the ongoing debates in the search engine marketing community is whether or not tablets should be targeted separately or whether they should be lumped in with desktop computers and laptops. Current data shows that the searches completed on desktops and tablets are very similar to one another, despite what media reports may say. On the other hand, there are some SEM experts that argue that tablets deserve their own special brand of marketing because how and where they are used are quite different from desktop computers.
Although the queries for both are similar, the meaning of these queries can assume a new meaning depending upon the place, time of day, and environment in which the tablets are being used. Regardless of how you believe that tablets should be targeted, the reality is that the landscape of search devices is changing, and you should start thinking ahead as to how you plan to address these changes.
An Increase In Complexity
Of course, more specified targeting is going to mean that this situation creates more complexity within your accounts. Keep in mind that targeting of devices through Google AdWords is aimed towards the campaign level. This essentially means that you are going to have to consider using device specific campaigns. Your targeting segments are going to include display, geography, brand, etc.
The number of campaigns that you were running before may easily need to be doubled to include tablets and smartphones in your targets. The same can also be said for Bing Ads; however, the primary difference here is going to be that Bing enables you to target the chosen devices at either the campaign or group level, depending on your personal preferences. As you can see, the complexity levels of your new campaigns are going to increase rapidly.
The Importance of Targeting People, Rather Than Just Devices
The real increase in difficulty search engine marketing for 2013 is not going to arise in devising and managing multiple campaigns. Rather, it is going to originate from the additional effort that is going to be required to test and create new campaigns, ads, and landing pages. Additionally, you can expect search engine marketing to shift from keyword and device filters to more social and demographic filters as well.
This new approach to search engine marketing is also going to create a new dilemma. With more social and geographic indicators at our fingertips, marketers are going to have to redefine what their audience targeting segments are. This means that you are truly going to have to have a comprehensive understanding of who your client base really is.
In summary, search engine marketers are going to have to adopt more of the practices of old school offline marketers. Our method of PPC thinking is going to have to shift from thinking of only keywords and ads towards approaching marketing campaigns from our customers' perspectives.