See What a Little Piece of Paper Can Do For Your Business!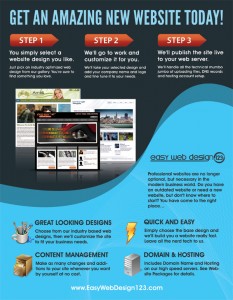 In reality, how much can one little piece of paper do for your business? You would be surprised at the answer. Depending upon what kind of business you are in, a professionally designed, compelling flyer can grab the attention of your business's targeted demographic. It can be the reason why individuals visit your website or choose to pick up the phone and call you. In short, custom flyer design can be one of the most effective marketing strategies around.
A great flyer is not only going to grab someone's attention. It is going to produce a measurable response in terms of action, which will translate into more revenue for your business. Through custom flyer design, Webati aims to assist you in differentiating your company from its competitors and to produce the call to action that you want. With the right flyer, a potential client will be driven to visit your business's website, call the listed phone number, send an email, or do what they need to do to get into contact with you.
Are you unsure if custom flyer design is the right marketing strategy for your business? Consider the following reasons why you might want to invest in it:
It is the simplest and most cost effective method of marketing your business and to promote offers and services.
Webati is capable of producing any type of

custom flyer design

to suit your business's unique needs. All aspects of the flyer, from the images to the text, will be tailored to represent the essence of your business.
Your flyer can be used to capture the "big idea" that will garner attention and promote your company.
If you need your custom flyer design quickly, it will not be a problem. Webati maintains an in house team of graphic designers and other individuals who have the expertise and technical know how to get started on your project right away. If you are serious about wanting to harness the power of this effective promotional tool, there has never been a better time to get started.
Contact Webati today via email or the telephone to get started on your custom flyer design today! The initial consultation is free, and you are under no obligation to hire our services. However, we can provide you with everything you need to leverage this promotional tool in your favor, and we have hundreds of satisfied clients to attest to our effectiveness.