See What a Facebook Marketing System From Webati Can Do For Your Business!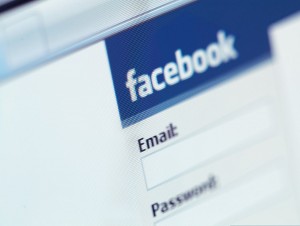 Facebook is something that most of us use on a daily basis; however, very few business owners have recognized just how powerful this marketing tool can be, or how profitable. At Webati, many of our clients have discovered that Facebook is, far and away, the most effective form of advertising they have ever used. The primary problem is that devising your own effective Facebook marketing system is not easy.
There is often a lot of testing and trial and error that goes into creating your own Facebook marketing system. As a busy and successful business owner, you probably aren't going to have the time to teach yourself all of the ins and outs of it. This is where Webati can step in to be of assistance. We will literally do everything for you, from setting up your page to marketing campaigns to managing its content.
Here are just some of the things you can look forward to with a Facebook marketing system from Webati:
Assistance with the design and creation of accounts and fan pages
Landing pages that are designed to perfectly complement Facebook
Assistance with adding news, current updates, and other relevant info
More opportunities to attract the right kinds of business leads
This is just the tip of the iceberg.
First and foremost, we will work closely with your business to create a customized Facebook account for your company. Your page will include appropriate information, landing pages, a custom designed logo, the right images, video, and much, much more.
Next, we will teach you how to build your fan base on Facebook. This part of the Facebook marketing system is critical, because it will allow you to attract new friends and followers. We will also assist you in locating similar businesses that will complement your business and assist you in building your fan base.
Keep in mind that we will be able to do everything for you when it comes to your Facebook marketing system. This list includes create the accounts, manage the accounts, build your lists, send out emails and communications, post updates, and more. This doesn't even begin to touch the sales process itself. We have a number of tried and true marketing methods for Facebook that we guarantee will bring about the results you are looking for.
If you want to see what a Facebook marketing system from Webati can do for your business, contact us today. We guarantee that it will be one of the best advertising decisions you have ever made on behalf of your company. Give us a call today.