Search Engine Optimization – The Single Best Source Of Driving Internet Traffic to Your Website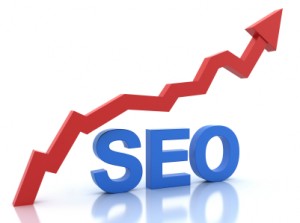 Search engine optimization and organic searching are the most powerful, free tool at your business's disposal when it comes to gathering relevant traffic for your business's website. Did we mention it is 100% free? The purpose of optimization, unfortunately, also happens to be one of the biggest sources of misinformation on the Internet. Webati can assist you in sorting out what is fact and what is fiction.
Don't let yourself be fooled when it comes to the many myths and lies there are surrounding search engine optimization. It is true that you can learn to do it yourself, but it does take a lot of time and effort. As a busy business owner, where are you going to find the time to do so? And learn how to do it effectively? Instead, hand the hassle and the heartache over to us and let us do it for you.
At Webati, we will ensure that your website's content is 100% search engine friendly, and we will assist you in developing clear strategy for marketing and the growth of your company. Organic search referrals are going to be what increases your site's rankings amongst search engines and increase the amount of traffic that is driven to your website. We will be able to handle every aspect of your company's SEO venture, from content and creation to meta tags to link building and every aspect in between.
The search engine optimization services that Webati has to offer include:
Keyword analysis in accordance with what's working on all the most popular search engines
Keyword review of both short and long-tail words that will work best for you
Detailed reports about how your keywords are performing, and what changes we suggest for better performance.
Ongoing analysis and support for keyword and page performance, as well as regular recommendations for new pages and keywords to keep the site fresh and increase visibility.
What is it that sets Webati apart from our competition? We will let our results speak for themselves. We have had very few clients who have been unsatisfied with our results, and you can view our website to see dozens of testimonials from satisfied clients. We also have an online portfolio of our work that we would invite you to view at your leisure. During your free, initial consultation, we'll be more than happy to tell you about some of our success stories.
Another reason that sets us apart from our competition is that we only use 100% white hat techniques. In more simpler terms, each technique that we use is going to 100% legal and above board. We will never cut corners, and you never have to worry about us compromising the integrity or reputation of your business. Honesty and hard work is what is going to lead to enduring success for your business.
There has never been a better time to improve your business's performance through search engine optimization. To see what SEO from Webati can do for your business, give us a call today. Your initial consultation is completely free, and we will be more than happy to work with you to provide a customized search engine optimization plan that is guaranteed to further the growth of your business.