Sales Page Copywriting From Webati – Start Generating More Sales Today!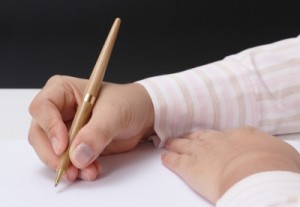 you know that the sales page copywriting content on your business's website is the single most important factor in whether or not you are able to convert visitors into clients? Your business's website could have all of the traffic in the world, but if your business is not making sales, then all of this traffic would be worthless. At Webati, we maintain an in house team of some of the best copywriters in the world, and they are ready and willing to help you create compelling and worthwhile copy.
Most professional copywriters are going to charge quite a bit of money for their services; however, at Webati, we have strived to build relationships with copywriters who produce high quality content at the most affordable prices, especially when compared to freelance writing rates. In other words, when you choose sales page copywriting services from Webati, you can look forward to saving a pretty penny, especially when you see the rates that our competitors charge.
When it comes to sales page copywriting at Webati, we believe it to be a 3 step process, including:
100% thorough and comprehensive research on your product, your targeted demographic, and your industry market.
A clear plan for your sales processes and a map for where your traffic will be coming from.
The design and completion of an irresistible offer and sales page copywriting that meets the needs of your targeted demographic and which will give you a superior edge over your competition.
The good news is that at Webati, we are more than willing to do all of the hard work for you. Creating compelling, professional quality sales page copywriting is a mixture of a science and an art, but we are happy to say it is one that we think we have mastered. With the right combination of the perfect product and offer, we have been able to use our sales page copywriting skills to secure multi million dollar contracts for our clients.
If you have ever struggled to convert website visitors into clients, then your current sales page copywriting probably has something to do with it. This does not have to be a permanent scenario for your business. If you would like to see the power of what sales page copywriting from Webati has to offer, then contact us today. Your initial consultation will always be free, and we will be happy to discuss with you how our powerful sales copy can deliver the best possible conversion rates.