Sales Funnel Development From Webati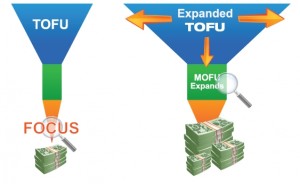 Sales funnel development from Webati has many advantages to offer your business. The content that we produce will state a clear call to action and will convert the potential leads that you do have. Recent data has shown that, as a business, you have less than 10 seconds to create a memorable first impression on a visitor to your site, or else they will leave. Because this is such a small window of time, your web content needs to be designed with conversion at the forefront of your mind.
If you aren't familiar with the concept, sales funnel development refers to the creation of a new banner or homepage that is specifically designed to give your visitors a sense of purpose. The development of a sales driven homepage will give them a mission that they feel must be fulfilled. This will result in an increase in the number of sales that your business receives.
When you employ the services of Webati for sales funnel development, it is our pledge to you that your visitors will find exactly what they came looking for. Here are some of the things that you will be able to look forward too.
An attention grabbing design that will immediately draw your visitors attention to the sales funnel.
A clear and concise marketing message that will communicate a strong sense of value or an offer that your visitors simply cannot refuse.
A clear pathway or guide to map which course of action they should take.
A goal page that focuses either on immediate conversion or directing visitors to other areas of your website.
This is what our sales funnel development process includes:
An initial, 100% free consultation
A sales funnel development assessment from our professional developers
Complete involvement in our 1,2,3, step process
Inclusion in the sales funnel development process for your business
We will wait to launch until we have received your unconditional approval on the final results.
If you want to increase the volume of leads and sales on your business's website without spending any more money than you have to, contact Webati today to see what our sales funnel development has to offer for you. We guarantee that you are going to love the results!