Radically Improve the Performance of Your Website Through PHP Custom Development Through Webati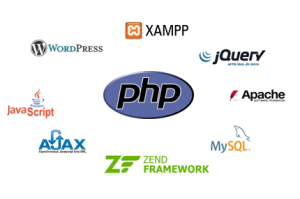 PHP custom develop can radically and dramatically change the performance of your business's website. PHP is the most popular form of server side script. This software offers many wonderful functions, and almost any sort of website can be developed through its use. There is no better feeling in the world than having something custom designed for your business. It provides with a sense of self confidence that you now have a competitive edge over your primary rivals.
Webati is highly experienced when it comes to PHP custom development. Our professional team of in house software developers are well versed in PHP platforms, levels of functionality, and other elements of PHP. Their final product will be seamless, designed to optimize your business's performance, and is guaranteed to work perfectly.
How have we managed to accomplish this? We owe it all to our premiere team of developers and designers. Over the years, we have acquired a team of nothing less than the best in this field, and many of our designers actually specialize in PHP coding and developing. IN addition to our talented staff, we will also use only the most tried and true methods of software development, including those developed in recent months.
PHP custom design from Webati is going to translate into lower development costs for your business, as well as boosting your site's profit margins. What sets us apart from our competition in PHP custom development is:
Our instant response to communications and concerns from clients.
Our highly skilled and organized team of professionals.
Extensive experience in this form of coding.
Our streamlined development processes.
Our ability to deliver professional results in a short amount of time.
Affordable pricing, without requiring you to sacrifice quality.
In terms of PHP custom development, Webati promises that we will implement competitive strategies that will improve your business's performance and give you a leg up on your competition. We have taken the necessary steps to ensure that we offer the best software development solutions, premium quality services, and affordable pricing to our clients.
To find out more about how our PHP custom development services can benefit your business today, give us a call or shoot us an email. Your initial consultation is 100% free. Your business has nothing to lose, but everything to gain in terms of profitability.