Professional Website Development From Webati – Suits Any Budget!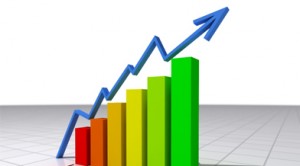 Let's say that your company has a beautifully designed website. It is aesthetically pleasing, and you have received many compliments on it. However, if your website is not effectively selling your company's products or services, then no matter how beautiful it looks, it is useless. Not to sound too harsh, but you will be out of business before you know. This is where professional website development from Webati can assist your company.
Our in house team of professional developers, graphic artists, copywriters, and many more specialize in the technologies that are needed to create a compelling and motivating website for your business. This list of technologies includes Java, HTML 5, MS SQL, Silverlight, DNN, and so much more. We believe in utilizing a wide variety of platforms to produce unique website development for each client.
Ultimately, the goal of professional website development from Webati is to offer an interactive, affordable, and user friendly experience for visitors to your website. When a visitor finds your business's website engaging, they will be much more likely to stick around the site for longer, resulting in more sales and profits for your business. Here are just some of the things that website development from Webati has to offer:
Web portals
Content management systems
Server side application development
Project management systems
Inventory control systems
Databases within web content
Open source software for applications
Intranets and extranets
It doesn't matter what you are looking for, whether you would like to have a customized web portal or a fully equipped membership area. We can create any type of advanced system that you believe will make your website unique and entertaining for visitors. There is no challenge to big or small for Webati to handle.
Your business's website is literally its window to the world. Professional website development can equip your business to harness the power of the Internet in your favor by reaching millions of potential clients that you would not normally be able to. Having the right website make your business competitively on a global scale.
Now, that you know that your business needs professional website development, contact us at Webati today. If you are unsure if you will be able to afford website development or are unsure of how to proceed, we can provide the guidance and solutions that you are looking for. Our professional customer service staff is standing by to take your calls, and we are eager to work out a strategy for website development that will benefit your business.