Postcard Parade – Custom Postcard Design From Webati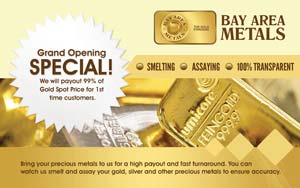 The postcard could be thought of as the most petite of promotional materials, but good things come in small packages. For such a relatively small size, a postcard can pack a fairly large punch, especially when your business hires the custom postcard design services of Webati. Our world is over advertised. The right postcard will help your business cut through the clutter and strut yourself to your business's targeted demographic.
While postcards are small, they are actually quite an effective tool for marketing your business's services. A postcard that features custom postcard design can be used as a promotional mailer or a direct design mailer. Postcards that feature a well designed layout and text will create an immediate interest in your business's services and contain an immediate call to action that will produce the results you are looking for. Did we mention that it's quite affordable too?
Not all forms of effective marketing have to be done online, but with Webati, you will also have the option of using your new custom postcard design in the form of e-cards. How you want to use this nifty little tool is limited only by your imagination; however, at Webati, we will offer you helpful tricks and tips on how to maximize your business's marketing efforts through postcard design.
If you are interested in how custom postcard design can help promote your business, we encourage you to contact us at Webati today through email or by telephone. Your initial consultation is free and obligation free as well. We would also invite you to visit our website to view an online gallery of previous custom postcard design projects we have completed and to read our satisfied client testimonials. Our goal is to ensure that you are 100% satisfied with the results and that they translate into more revenue for your business.
Each aspect of your business's custom postcard design, from the layout to the text and images used in the design, will be designed to truly represent the essence of your business. With custom postcard design, your company will be able to project a professional image, and believe us when we say that your clients will notice the effort you have put in where the small details are concerned.
We are eager to work with you, so give us a call and we'll get started today. We look forward to working with you!