OS Age & the Age of the User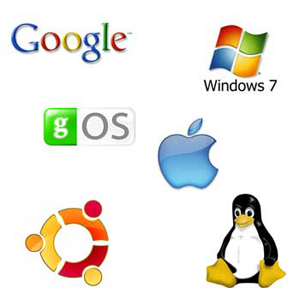 Windows 8 was released just last month. Over the summer, Apple released the iOS6 to mixed reviews, and it also released the Mac OS X Mountain Lion for its desktop. In both professional and consumer written reviews, Windows 8 has been heralded as the foundation of the Microsoft's attempt to reinvigorate its ailing OS sector. It is a far cry from what it was when Windows XP first came to market.
Mac OS X Mountain Lion has received a similar amount of attention for its launch, but the pressure to perform is significantly much less for this operating system. Why? Since the Mountain Lion's inception, Apple has regularly released updates for it. Mulling this over in the offices one day, one of our engineers just happened to ask, "Do consumers who use different OS versions have different experiences with marketing campaigns and advertisements?"
Very good question, indeed. To closely analyze the ongoing relationship between an OS and its user CTR, let's take a look at some data collected from the Chitka Ad Network.
The Perpetual Battle Between Microsoft and Apple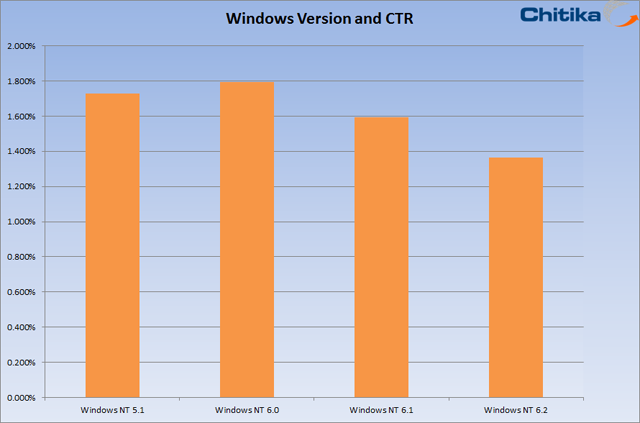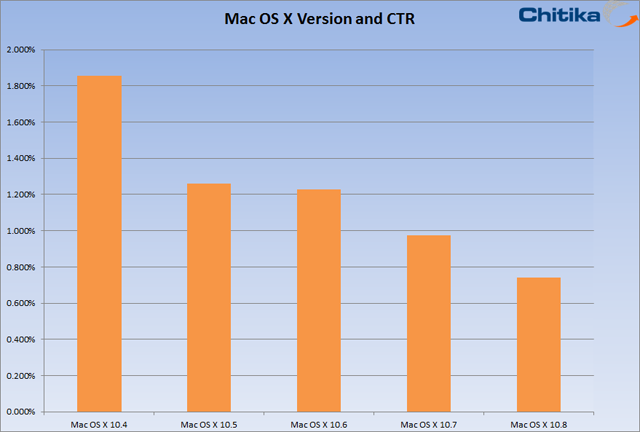 The data that you see in these tables was gathered by the Chitka Ad Network from November 3rd – 9th. They gathered tens of millions of impressions that came across their network, and then they harnessed this info to make a comparison between the users whose computers were running different OSs. To say the least, the results were quite interesting.
When you take a look at the charts we've gathered, you can see that there is an inverse relationship between user CTR and the OS system's regency. To translate it into layman's terms, the older an OS is, the more of an increased chance there is that he or she will click on a specific advertisement or engage in a targeted marketing campaign. This direct correlation was demonstrated most strongly in Mac OS users. You can see increases in both OS CTRs with version age, but the shape of the slope appears to be the steepest with Mac users.
How An OS's Age Affects Its Ad Campaigns
It would not be absurd to assume that there is a correlation between the kind of operating system that is used and how tech savvy that user is. Taking this assumption into account, one can see that the version of an OS that a person uses offers insight into a targeted demographic's adeptness at all things technical related. It is to the benefit of marketers to use this information to determine which arenas are going to provide the highest rates of return on their investments.
Having an understanding of the distribution of your targeted demographic, whether it be across a single website or an entire campaign, is a critical piece of info needed to administer a truly effective campaign. In a fashion similar to that of screen resolution, the version of an OS that a user uses is only one of a plethora of variables that must be considered when it comes to optimizing campaigns. While this data does provide insight into consumer behavior, there are also a number of other variables that will impact the engagement rates of users.