New Google Analytics Features For Your Campaigns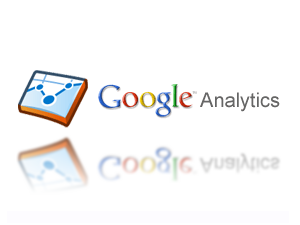 If you haven't taken the steps to merge your AdWords account with your Google Analytics account, now is the time to do so. If you aren't already taking advantages of the new Google Analytics features, then you are going to missing out on data that you can only obtain through this integration.
One reason why Google Analytics is so popular is because Google regularly adds new features that can be integrated with AdWords. One of the newest upgrades they have to offer is a feature that enables advertisers on AdWords to create and add columns for Bounce Rates, Average Duration, and Pages Per Visit for their campaigns. Marketing lists can also now be created in Analytics and merged with campaigns on AdWords. In addition to these changes, there are a few more new features that are going to make monitoring and optimizing your Google Display campaigns much easier.
URL Real Time Clicks & Conversions
As marketers, we understand the importance of relevant ad distribution. Real time clicks and conversions by URL is going to enable you to see how relevant the placement of your ads is. For example, you may be acquiring clicks on a weather site or one for a game, but these clicks are not being converted to the landing pages for which they are optimized.
Filtering topics and category exclusions may be required in order to improve the quality of the type of traffic you are attracting and to lower the bottom line of your conversion costs. This new feature will reveal if there are potential problems with your targets, and it will reveal clicks and conversions across URLs that are not relevant.
Manual Placements vs. Automatic Placements
There is going to be a difference in quality when it comes to managed placements vs. automatic placements. This new feature in Google Analytics is going to enable you to compare the stats on performance and show you where doors can be opened for new opportunities for managed placement.
How often should this information be reviewed? At Webati, we choose to run managed placement reports when we decide to audit some of our older accounts, and we run them on a monthly basis for our newer accounts. It is important to bear in mind that, while the information this feature provides is valuable, you need to allot enough time for new placements to improve their performance before making any changes.
For example, if you make the decision to pause a placement URL because it has received 20 clicks without landing any conversions, your expectation was most likely for a 20% conversion rate for that particular placement. Let's be honest. A 20% conversion rate is unrealistic, and making the decision to pause that placement is most likely going to inhibit future conversion opportunities.
Conversion Paths & Assisted Conversion
In its most basic definition, a conversion path could be defined as a simple confirmation that visitors do not always convert on their first visit. This Google Analytics feature will breakdown the different paths that visitors wander down before they actually choose to take action.
In a similar fashion, the assisted conversion report that Google Analytics now offers is going to demonstrate how a particular Google Display campaign of yours plays a role driving other site traffic toward conversions. Keep in mind that, for some industries, these particular numbers are going to be higher than in others. These numbers also offer insight into branded advertising campaigns.
Time Lag
Finally, we come to perhaps one of our favorite new Google Analytics features, Time Lag. We all know that some conversions happen instantaneously. Others will occur over a period of several weeks or months. The Google Analytics time lag feature is going to be useful in browse through before you establish durations for marketing audiences and campaigns.
Have you experimented with these new features yet? Drop us a line in the comments section below and let us know how the new Google Analytics features are assisting your Google Display Campaigns.