Live Support Chat Setup – Provide Customers With Assistance Right From Your Own Website!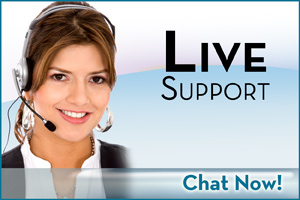 When it comes to online marketing tools, live support chat setup is often overlooked. However, it is one of the most innovative methods of enhancing the quality of your business's website and garnering new clients.
Live support chat setup is going to fill two primary roles:
It will allow you to be proactive in offering assistance to clients. It will also provide support for your existing clientele. It is much quicker and less expensive than traditional phone support.
It is going to increase your website's conversion rates by eliminating confusion and objections.
Of these two roles, the latter is arguably the most important. Live support chat setup will allow you to immediately answer any questions that clients may have. When you can do this, you are much more likely to be able to close sales. If your customers are facing impediments in purchasing your company's products or services, they will not purchase, which translates into lost revenue for your business.
How is this powerful tool integrated into your business? Before implementing live support chat setup into your business's website, you will need to ask yourself the following questions:
What are the common problems/issues or questions visitors have?
What are the answers to those questions?
Can a live chat rep be easily trained to answer those questions for you?
What level of service do you need? How much traffic do you get?
These questions are just the beginning of the considerations you'll need to make regarding live support chat setup. Fortunately, Webati is here to assist you. We have provided chat support for quite a few businesses, in many different countries, over the years. We are adept at utilizing multiple different technologies to achieve successful implementation for your business.
When you choose to work with Webati for live support chat setup, the solution that we develop will meet your business's unique goals and needs. This solution will not only reduce customer complaints, it will also impact your profits in a positive light. To find out more about the live support chat setup services that Webati has to offer, give us a call or send an email today. It will be one of the best business investments you have ever made!