Live Support Chat Services Will Help Your Business Grow!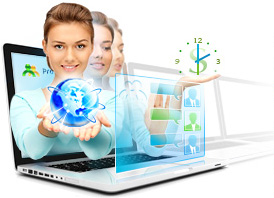 Let me state this very simply. Adding live support chat setup to your business's website will increase the sales leads you generate and improve your site's conversion ratings. Additionally, it will also improve customer satisfaction and loyalty, which will cement your business's reputation as one of the leader's in your industry. Are you curious about what live support chat services have to offer for your business? Read on!
Live Support Chat Setup – Increased Self Confidence
Consumers want to know that the online companies they deal with are "real". They want to know that there are live individuals behind the blur of images and text. Your business's website can look professional, but if you do not have a firm commitment to customer service, then your design efforts will be for naught.
Adding live support chat setup to your company's website will show your clients that you have a commitment to their satisfaction. Even if a visitor does not use your chat services, knowing that your company is available to them will increase their confidence in your business, which will translate to more sales and higher conversion rates.
Live Support Chat Setup – Closing the Sale
If a visitor to your business's website cannot easily access the info they are looking for, they will most likely leave your site rather quickly. Having a live chat system will ensure that they receive the information they are looking for in a timely manner. A person will prefer to talk to a person directly, rather than hunt through pages and pages of content to get to what they are looking for. During your chat sessions with clients, you will have a greater chance of closing the sale.
Live Support Chat Setup – Become Proactive!
Just like with a brick and mortar store, you need to be proactive in gathering sales for your online business. With live support chat setup, you will be able to assist a customer in choosing the products that will best suit their needs. Watch the visitors to your site. With live chat, you will be able to send them a "How can I help you?" message. Being proactive with prospective clients is going to garner your business more sales.
Live Support Chat Setup – Broaden Your Markets
Live support chat setup is also going to contain real time chat translation. This means that you will be able to chat with visitors in languages from all over the world. In providing you with access to clients in different countries, your business will be able to broaden its markets.
Ultimately, live support chat setup is going to be a critical component in making your business's website work for you. If you need assistance or guidance in this arena, contact us here at Webati via telephone or email. We'll be able to help you make the most of your live support chat setup.