Interested In Spying On Your Competition's Display Advertising Efforts?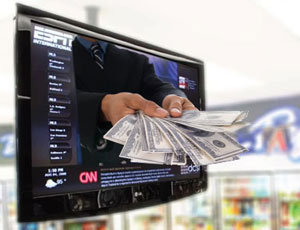 Let's just be honest. At some point or another, almost all of us have been tempted to spy on the display advertising efforts of our competitors. It gives us the childlike thrill of playing spy, but more than that, it can also give us a competitive advantage in our niche industries.
For pay per click campaigns and search engine optimization, there are going to be a number of excellent programs to choose from. You might have already heard of some of these programs, like SpyFu and SEO Spy Glass. Such programs are going to allow you to closely monitor your competition's actions. For example, these programs can enable you to see what keywords they are using and how well these campaigns are working out for them.
In some instances, these programs will also allow you to see which websites on the Internet are backlinking to your competitors' landing pages. However, what most marketers do not realize is that this information can also be applied to display advertising campaigns. Think of what you could do with a list of sites that were linking back to your competitors. Such sites are going to already have attracted your business's targeted demographic, and they will provide an endless amount of opportunities for advertising.
As experienced marketers ourselves at Webati, we understand that one of the biggest challenges presented to modern marketers is determining where our competition is buying their display advertising.Other information that we struggle to obtain is how their ad language is targeted to their audiences and how well their banner ads are working on their behalf. Fortunately, several new programs have recently hit the market that are going to enable you to stop performing hours of tedious research.
Just some of the things that these new programs are going to enable you to do are:
 Monitor the testing patterns of your competitors
 Discover traffic sources and ad placements that have already been uncovered by your competitors
 Type in a specific URL to see exactly how your competition's ads are performing on the site
If you are interested in trying out these programs for yourself, here are three excellent options for you to try:
 What Runs WhereWhat Runs Where is a program that is supported across over 40 different ad networks and in multiple countries. The info that can be derived from this program includes tracking competitive advertisers and alerts that will notify you when they decide to launch new forms of display advertising.
 AdBeatAdBeat supports all major networks, in addition to several more, with about 30 networks in total. As an added bonus, AdBeat recently launched a new addition that they nicknamed Top Phrases. This addition shows the most important and effective keywords that your competition is using.
 AdGooRoo
AdGooRoo is supported by 14 advertising networks all over the world, and just one of the features it offers include historical trending charts.
Now that you have these new toys to play with, let us know what you think. What do you like about them? What do you dislike? Leave us a comment in the Comments section before.