How Will Webati Assist Me in Developing a Website for Your Business?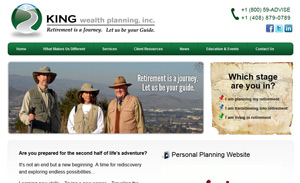 Webati is the premiere San Jose website design firm in the state of California. When you engage the services of this San Jose website design company, you will find the process of building your business's website to be straightforward and simple. First, the professional developers at Webati will sit down with you and assess your needs. Next, they will propose a website solution that they believe will most adequately meet your business's needs.
Once the initial San Jose website design mockup has gained your approval, then the real work begins. However, you can rest assured that you will be included in each step of the design phase, and the process will be straightforward and will not include any confusing or complex jargon. Webati has been in the design business for many years, and they have many satisfied customers who will attest to their effectiveness as one of the premiere San Jose website development firms on the West Coast.