How to Market Your Business With Custom Flyer Design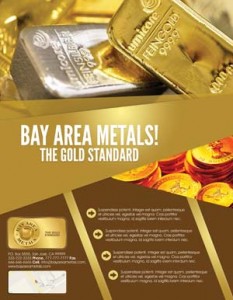 One of the many graphic design services that Webati has to offer is custom flyer design services. While online marketing is the bread and butter of our business, flyers do hold an invaluable position as marketing tool. Once you have engaged the services of Webati for custom flyer design, how are you supposed to use your flyers? Here are just a few of our suggestions on how to market your business with custom flyer design:
Put them directly in the hands of your clients. Face to face contact can be intimidating to some clients who are used to conducting most of their marketing online, but the face to face time also provides you with the opportunity to create a memorable first impression on your clients.
Mail them to your clients. Direct mail is not a dead means of communication. In fact, directly mailing your flyers can allow you to reach a sample of the population who might not use the Internet frequently, like the elderly.
Post your flyers in public places that offer community bulletin boards. Having your flyers in a publicly accessible place will increase your business's chances of being noticed.
Place them on car windshields. This is probably one of the most "old school" methods of advertising your business with flyers. Conversion rates for this type of marketing can be low, but because flyers are so affordable, it's a tradeoff if you can convert one client per every 50 flyers.
To summarize, you need to everything in your power to get your flyers in front of your clients. It does not matter if you run a large company or are working as a solo operator. With custom flyer design from Webati, you will give your clients the impression that you are a big budget operation.
In order to maximize the potential of your business, you are going to want to creating a positive and lasting impression on your business's targeted demographic. Having professionally designed flyers on hand is going to be a crucial component to doing so. Contact Webati today to get schedule a free initial consultation. You are going to love the way your new flyers look!