Get Product Sell Sheet Design That Works From Webati!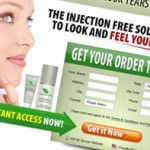 How do you create a convincing, effective product sell sheet? Just some of the elements that must be considered include graphic design, copywriting, and printing choices. If you are feeling overwhelmed, know that you aren't alone. Webati offers product sell sheet design services that can assist you in maximizing the potential of your business.
Professional product sell sheet design from Webati will begin with thought provoking graphic design that instantly captures your audience's eyes and attention. In doing so, they will linger on your site and consider the page.
Next, we will produce targeted, effective copywriting that will immediately answer two questions.
1)      Who is your business's targeted market?
2)      Why do they want and/or need your business's product or services?
The responses to these questions on your product sell sheet design are going to be critical. The responses should inspire your reader to make a decision right then and there. The copy will recognize the issue at hand and cause your reader to suffer from the proverbial "point of pain". The goal of your product sell sheet is to present your business as the solution to the addressed problem.
When it comes to product sell sheet design, Webati will work with you take into consideration several important points, including colors, size, and specific accessories. Be aware that ,during the design process, you will want to make the process of scanning your sheet simple for your clients. For this reason, designs by Webati will avoid using large blocks of text, redundant statements, and too much irrelevant info about your business.
Instead, we will opt for bullets and headlines that address your customer's needs specifically and make the product sell sheet easy to scan. You can't always assume that a potential client will know what you want them to do with the information you have provided. This is why Webati will create a call to action that is precise and clear, and we will make sure that your company's contact information is prominently displayed.
Once the actual copy of your product sell sheet design has been finalized, we will then work with you to choose the final design elements, such as colors, fonts, high resolution images, and viewers' reading patterns. This is the fun part of the design, and you can rest assured that we will include you in every step of the design process.
To get started on your business's product sell sheet design today, contact us via telephone or email. As always, your initial consultation is free. In the meantime, we invite you to browse our website to view our online gallery of prior work. We look forward to working with you in the future.