Get Higher Conversion Rates Through Sales Page Design From Webati!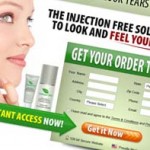 When it comes to selling your business's product or service online, conversion rates are literally everything. You can spend a considerable budget on advertising to draw prospective clients to your website; however, if you are not able to convert these visitors into buyers, your efforts will have been in vain. This is the primary reason why sales page design is so critical. It is going to convert the visitors to your website into actual clients, which will generate revenue and income for your company.
Over the years, we here at Webati have engaged in sales page design for virtually every industry known to man. I promise this is not an exaggeration. The sales page copy that we have produced has generated millions of visitors to our clients' websites. Basically what we are trying to say is that we understand the processes and importance of what goes into professional sales page design. The message and design of your sales page are obviously the two most important factors, but the little details also matter when it comes to influencing conversion.
If you are feeling overwhelmed with all of the emphasis that has been placed on the importance of sales page design, Webati is here to help you. In addition to design, it is also our goal to produce sales page design that attracts a high volume of visitors to your business's website. It doesn't matter whether you are selling women's corsets or candy, we can put our hard won knowledge to use for you.
Our rates for our sales page design services are going to depend largely upon our level of involvement. This is why we encourage our clients to contact us for a free consultation. After gathering information from you about your needs, we will be able to provide you with a quote on what our services will cost. We do promise that we will work with you to create a custom plan that will meet your needs and budget.
Once you have engaged our services, you will have a clear picture of what you need to attract visitors to your site and to convert them into sales. To get started, contact us today via telephone or email. This highly informative call is going to revolutionize the way how you grown your business, and we promise that you will be astonished at the results!