Enjoy PHP Custom Development From Webati!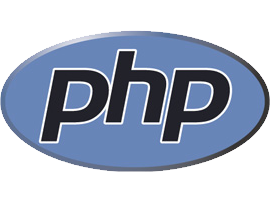 Are you looking for PHP custom development for your business's website? If so, then you have definitely come to the right place! Hands down, Webati employs the best PHP software developers on the market today. Each of our skilled professional staff has years of experience in their field, and all of the PHP software that we develop is designed with your unique needs and requirements in mind. Your satisfaction is our first priority.
When you choose to engage the services of Webati for PHP custom development, you can expect to be provided with our skills in:
PHP Zend software development
PHP IonCube software development
PHP Zend Optimizer development
PHP 5 development
PHP 6 development
PHP DeZend
Redevelopment from 3-4 to 5 PHP version
For PHP custom development, our in house team of software developers are more than capable of analyzing the most complex business logic and working with the inordinate amounts of data storage and processing that comes with it.
Webati has carried out PHP custom development on projects with clients from all over the world. It is our pledge to our clients that we will work within a timeframe, determined by you, and we will present our applications well before the appointed deadline. Since technology is constantly changing and evolving, we understand that it is important to stay on top of new revisions. We also offer ongoing maintenance services for this reason. Our professional team members ensure that you will enjoy a smooth performance, while we coordinate with your business, to deliver a flawless, final product.
Just some of the PHP custom development solutions that we can provide include:
AJAX (Asynchronous JavaScript and XML) based PHP web applications
Automatic posting of Classifieds and Ads
Custom development based on client requirement
Custom webmasters tools and scripts development
Customer service applications
Customization of open source projects like PHPBB, Joomla, Drupal, OS commerce, WordPress etc.
Customized PHP development
Database driven calendar application
eCommerce web development
Inventory management system
To see just how our PHP custom development services can benefit your business, give us a call or email us today. We will schedule a free consultation with you to discuss your needs and goals. In the meantime, feel free to browse our online portfolio to see previous samples of our work. We guarantee that you will be pleased with what you find there.