Custom Store Development
Proven E-Commerce Solutions… Customized to
Maximize Usability, Functionality and Sales
Performance
Whatever your business or industry, we can help you design an online store that performs and converts at the highest possible rate.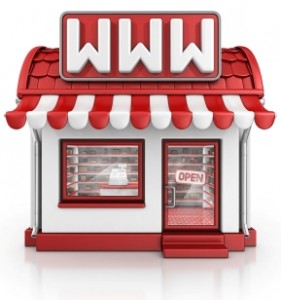 How do we do this? Simple: Because we are entrepreneurs with experience in almost every major niche market. This allows us to accurately assess your needs, and then create the optimum e-commerce solution that delivers results for you and your business.
Bottom line, your customers will have the best possible purchase experience while shopping with you and – more importantly – they buy more of your products and services because of it!
Whatever visual look, functionality or integration you need with your E-commerce store, we can help make it happen. And fast.
You get…
Online E-Commerce store design and development that automatically and perfectly integrates with your sales process, your entire list of products and services, and your business operations
A wide array of features that improve your tracking and sales management, streamline customer service, help you make more sales, reduce support issues and problems, and just improve the overall ease and efficiency of your store
Webati's custom online stores are unique, professional-looking, highly dynamic/flexible, and capable of meeting virtually any E-commerce need
What's more, whether you are located in the US or abroad, whatever type of merchant account or payment gateway you use, we can help you create a fully integrated and seamless solution that meets your needs and goals.
Another key attribute of effective E-commerce is scalability – and whatever platform we help you choose or build is guaranteed to be scalable in a way that it will meet your future level of sales and needed functionality.
There are a variety of E-commerce solutions out there, but no one we've seen offers such a complete, integrated and potentially customizable set of E-commerce solutions within such an affordable range of prices.
To find out more about how we can design a custom store for you – simply CLICK HERE or call +1 (866) 580-2620 and on that free consultation, we discuss which options are ideal for your business.
Contact Us Today To Get Started!