Custom Postcard Design From Webati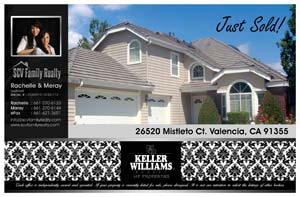 When it comes to marketing your business, the postcard is one of the most underutilized tools at your disposal. However, for such a small tool, it can produce positive, explosive results for your business. Even in this age of digital advertising, custom postcard design from Webati can become one of the most lucrative forms of advertising and direct marketing for your business. We can guarantee that you will be astounded at the results.
Who knew that such a small piece of paper could produce such phenomenal results? Custom postcard design is going to enable your postcards to grab the attention of your targeted demographic, effectively present and promote the products or services that your company offers, and inspire action in your clientele.
As one of the premiere graphic design firms on the West Coast, Webati possesses many years of experience when it comes to custom postcard design. The postcards we design can be used in offline marketing campaigns or in offline to online campaigns. The choice is up to you.
Think about the results that you want your postcards to produce. Do you want your potential clients to call a 1 800 number? Are you trying to get them to go online to purchase a product? Webati will conduct an in depth interview with you, as the business owner, to determine what results you are looking for. We will then take this knowledge and use it to design, implement, and leverage a targeted marketing campaign to get the results you are looking for. Each member of our professional staff understands how this entire process works, from the first point of initial eye contact to the actual purchase.
When you choose to hire Webati for custom postcard design, here is what you can expect:
Creative direction on how you would like for your postcards to look to produce the maximum impact.
Assistance with both the design and the copy, so that the postcard produces the results you are looking for.
The ability of Webati to craft a postcard specifically for your business, regardless of what industry you are in.
Assistance in structuring a message that will produce the maximum response.
Friendly, prompt, and communicative service through every step of the design process.
Contact us today. Custom postcard design from Webati will enhance your business's professional appearance and brand identity. Essentially, your postcard will represent exactly who you want your business to be.