Check Out What Real Estate Websites From Webati Have to Offer!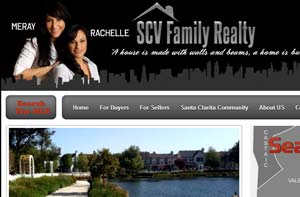 It is a little known fact, but Webati has worked extensively with realtors, brokers, agents, and other premiere figures in the real estate industry over the years. Through our real estate websites services, we have helped agents all over the country grow and expand their businesses. The real estate market has always been a competitive one, but in today's trouble economic times, it is more important than ever to have a leg up on your competition.
If you don't have the budget to outspend your competition when it comes to designing real estate websites, don't worry! Webati is here to assist you. The key to capturing the attention of prospective buyers is to have an effective website. The real estate websites that Webati designs are bot well designed and strategically effective. Just some of the ways our services can benefit you include:
Attracting more prospective customers and improving the quality of the clients you attract.
Building a corporate brand or identity that will establish you as the candidate to go to when it comes to real estate services.
Help you to showcase your properties in such a way that they sell faster, resulting in more commissions and sales for you.
Due to our experience in the field of building real estate websites, we understand which methodologies and strategies work and which ones do not. We will be more than happy to share our hard won knowledge with you along the way. It is our guarantee to you that we will implement MLS/IDX functionality into the design of your website. This will allow your customers to search for MLS properties directly from your business's website.
Whether you are simply looking to make a few extra sales each quarter or would like to become the dominant, driving force in your community's market, we can create a completely customized website that will allow you to do so. While we most certainly can help you, the next step is in your hands. Contact us today via email or telephone to get started. Our web development experts are ready, willing, and capable to answer your call and how you just how Webati can assist you in building real estate websites.