4 Simple Steps to Effective Mobile Optimization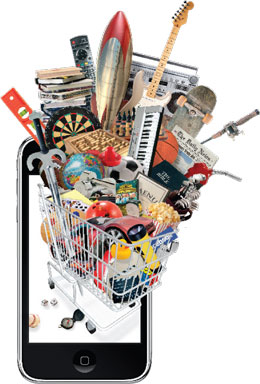 There's no doubt that a lot has been said about the importance of optimizing your business's website for mobile viewing. In fact, we've written about the importance of mobile marketing on the Webati blog several times in the last few months.
In short, mobile usage is expected to account for roughly 50% of all web browsing activities by 2014, so if you haven't taken the step to get involved in mobile marketing, now's the time to do. While mobile marketing and optimization might seem like a complex business process (and it can be!), we've got four simple and effective steps to get you started in the right direction.
#1 – Read up on the mobile optimization preference of Google.
As the owner of your site, there are going to be several options to choose from when it comes to fashioning a mobile version of your website. For example, you might choose to utilize a site design that is responsive, so you know exactly when someone is accessing your business's web pages via a mobile device. Alternately, you might choose to use an entirely separate mobile site on a mobile site domain.
Here is what Google has to say, according to their terms of service:
Google supports smartphone-optimized sites in three configurations:
Sites that use responsive web design, i.e. sites that serve all devices on the same set of URLs, with each URL serving the same HTML to all devices and using just CSS to change how the page is rendered on the device.
Sites that dynamically serve all devices on the same set of URLs, but each URL serves different HTML (and CSS) depending on whether the user agent is a desktop or a mobile device.
Sites that have separate mobile and desktop URLs."
Google's primary recommendation is option 1.
#2 – Create a design that is responsive.
With Google's personal recommendations in mind, the best option for a business owner is going to be to choose responsive website design, which will provide the necessary info through different CSS files, which will be activated via mobile browsers.
Based upon our personal experiences at Webati, there are two main options to go about doing this:
Buy a themed website design that offers built in responsive options
Hire the services of a web developer that will be able to create a customized version of your business's existing website
Which option you choose is going to be dependent upon the complexity of your business's current site and what your monetary budget is. Purchasing a standard template is going to cost considerably less than hiring the services of a developer or design firm, but if you want to make the most of corporate branding opportunities through mobile marketing, then this is the route you'll want to take.
#3 – Have a thorough understanding of the limitations of mobile site design.
Regardless of which option you choose, it is going to be important for you to understand the design limitations that are associated with mobile websites. Here are a few cautions we've learned over the years:
Mobile users despise scrolling.
Timely and important information should be featured prominently.
Images that are displayed should be done so on a percentage basis, rather than an absolute pixel basis.
Mobile users should be provided with an option to access your business's regular desktop site.
Mobile marketing calls to action should be placed with care and consideration.
#4 – Learn to cater specifically to the needs of the mobile SEO set.
In reality, there aren't many differences between mobile SEO and traditional desktop SEO. However, it is still going to be vital for you to ensure that each page of your mobile site has the proper titles, meta descriptions, and headline tags. It will still be necessary to install backlinks to your landing pages, there are a few key differences that you'll need to be aware of, including:
Mobile SEO keywords may be different from standard options.
Having high search engine rankings is more important on smartphones.
It will be necessary to have compact XHTML or HTML mobile files on the new site.
While these tips are designed to make mobile marketing and optimization easier, it can be a time consuming process. If you'd rather leave it to the professionals, give us a call at Webati today. From start to finish, we will work closely with you to create a mobile site that meets your business's unique needs.