4 Reasons Why You Should Webati To Build Your Real Estate Websites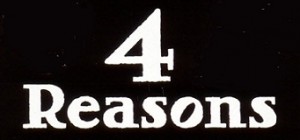 From realtors to brokers, Webati has worked with a number of real estate professionals over the years to build many real estate websites from scratch. Each website that we build will be uniquely crafted to meet your individual needs. Here are the top 4 reasons why you should consider using Webati to build real estate websites for your business!
We can help you attract more leads and improve the quality of the leads that you do attract!
In today's tough economic times, it is more important than ever to have a high quality website at your disposal. With our hard won knowledge and expertise, we will utilize a wide variety of different platforms, from Flash driven applications to local targeted keywords, to attract the business of clients in your community. You do not have to outspend other real estate agents in your area to attract the attention of clients.
We can teach you how to use your new real estate websites.
Once the design and implementation phase is complete, our work is not yet finished! From blogs to recorded tutorials to live webinars, we will teach you how to use your new website to an advantage. Unlike other web development companies, our success rests on your success, and we will teach you what you need to know to make your website work on your behalf.
We know what your clients need.
One of the features that makes Webati stand out from our competitors is that we know exactly what your clients are looking for in real estate websites. It is our pledge to you to integrate local MLS/IDX functionality into your new website, so that clients will be able to search through listings directly through your site. There will be no need for them to visit other sites to find what they are looking for.
Finally, we will build a website that will serve to build brand identity for your real estate business.
The customized real estate websites that Webati builds will establish you as the go to person for real estate in your community. Clients are going to pay attention to the small details of your site, and when they are confident that you project a polished and professional image, they are going to be confident entrusting their business to you. Contact us today to set up a free consultation to see how our real estate websites can help your business grow and prosper!