2013 – The Year of Building the Better B2B SEO Strategy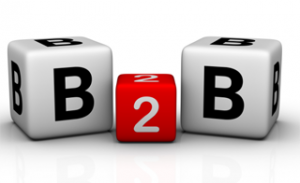 The last few days of 2012 are upon us. If you haven't already begun planning your 2013 B2B SEO plan, now is the time to start. If you want to provide the highest caliber of client initiatives for the upcoming year, then the research, preparation, and planning of milestones needs to start now.
The elements that you are going to want to include in your B2B SEO plan are going to be social media development, content marketing, and third party link outreach. While most Internet marketers are familiar with the importance of these elements, they struggle with finding the inspiration to successfully execute these tactics. If you are looking for that same source of inspiration, then here are a few sources within your consumer traffic reporting tools where you can look.
Keyword Referral Data
This is one of the most obvious sources available to B2B marketers, but it is also one of the most overlooked. What kinds words or phrases are users searching for and then clicking into your website with? Are they looking around your site for a few minutes but not converting to meet your specific goal?
For you, as a marketer, keyword referral data is going to uncover effective topics that you can use for SEO landing pages, blog content, and comprehensive marketing initiatives. If you find that you have a considerable amount of irrelevant data on hand, then you can employ the use of filters and filter your results based upon specific performance criteria. An example of one performance criteria you could choose to use is minimum and maximum bounce rates.
Search Referral Data & Visitor Activity
When you know and understand the forms of content that a user consumes when they access your website is going to assist in unearthing new opportunities to for constructing new, relative materials. Once your potential assets have been realized, then you can employ the use of keyword research tools to further explore these new possibilities. The primary downside is that you are going to have to exert more effort digging to uncover this info, but the results will be well worth the effort.
Queries on Google Webmaster Tools
Throughout 2013, it is expected that Google encrypted search and "not provided" data are going to become more common. As a result, marketers are going to be forced to use other tools for consideration. An example of one of these tools is Google Webmaster Tools. The data this tool provides is valuable for understanding the different kinds of phrase searchers that a consumer uses to find your business's site.
Third Party Referral Reports
Creating perfect content is one thing. Finding the right demographic to target is another matter entirely. Google Analytics features referral reports that can assist B2B marketers understand why consumers are mentioning or linking to their site. The info can also be used to gain insight into the best methods for gaining additional exposure.
When a marketer is reviewing third party reports, they should look for the referring sources that attract the higher quality of visitor. Each referring URL should be visited directly, and the following should be looked for:
The reference objective
Whether or not the link has been optimized for SEO
Contact information for the referral source
Social media info for the referrer
If the reference comes from a positive source, then do not hesitate to leave the author a comment saying thank you, or you can choose to send them an email.
There are going to be two critical components of B2B SEO in 2013. The first is producing quality content. The second is knowing where your business's targeted demographic actively participates. If you want to execute these unique initiatives effectively, it is going to require research, planning, and organization. For more insights into B2B SEO for the coming New Year, contact us here today at Webati.