2 Web Analytics Essential to Gauging the Success of Video Campaigns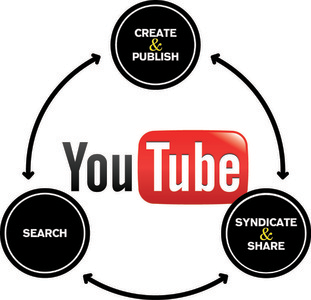 Online video channels tend to have a laid back approach; however, it is still one of the best methods for creating brand recognition for your company's products or services in the minds of video watchers. Bear in mind that marketers who engage in this medium generally have both direct response and branding goals. With the right formulation and tools, video campaigns can be successful in meeting both goals.
There are a number of web analytics that can be used to gauge the success of a video campaign. The two most commonly used metrics are competitions rates and clicks. However, these two variables have an inverse relationship that can often make it difficult to determine what course of action a person was pursuing when they clicked on a link vs whether or not they finished watching the video. To offer an example, let's say a person watched the video ad you had created, but they did not click on the associated link. Does this mean that he or she was not interested?
Additionally, let's say that a consumer clicked on the associated link before they finished watching the video. How is an online marketer supposed to interpret this data? In short, the two metrics of clicks and competition rates are not the two most effective metrics that can be used.
Web Analytics – Companion Banners & Interactive Videos
To create an engagement path that can be measured accurately, ads should be coupled with one of two web analytics: companion banners or integrative component added to the video. In doing so, a marketer is going to be much better equipped to understand how their viewers are responding to their campaigns. As an additional bonus, this will also assist them in differentiating between performance metrics, so that they can accurately measure both branding and direct response goals.
A companion banner that is set to appear with a video ad was introduced to provide a solution to moving the user's click off of the video. The reasoning behind doing so is to have a viewer first finish the video and then follow the course of action dictated by the banner, which should direct them to a brand site where they can learn more about the product and, hopefully, be converted into performing the intended transaction.
It is going to be critical for you, as a marketer, to predetermine what your direct response and branding goals are. This is important because your assets are going to need to be modified in such a way that they are aligned with these goals. Let's say that your company has created an ad. This 15-30 second video should be created with a strong call to action in mind. The chosen companion for this video ad should be complementary to the message you are conveying. It should convey clear and concise directions for the consumer on how to engage with the brand, whether it is through a purchase, downloading a special offer, etc.
Web Analytics – Interactive Videos
A different source of web analytics that you might want to consider engaging in is adding interactive elements to your videos. Interactive videos provide an ideal method of gauging how much awareness is being raised via the pre-roll ad. Awareness is defined as info that reveals to a marketer whether or not a video's viewer is moving their mouse over the video. The presumed simplicity of this act is deceptive. It essentially creates a grey zone that enables video ads to move from a lean-back to a lean-forward media channel. The purpose of awareness web analytics is to provide a bridge over the chasm between viewing and actual clicking.
As an increasing number of online marketers are shifting an increasing portion of their marketing budgets towards digital videos, marketers must understand that being successful is not as simple as it might initially appear. The environment and experiences of consumers is going to be unique to each individual.
One of our favorite sayings here at Webati is, "A video marketing campaign can only be as successful as the strategy that surrounds its execution". Having the right web analytics tools at your disposal is going to be required from the start of your video campaign.