What if the Needs of My Website Change During the Design Process?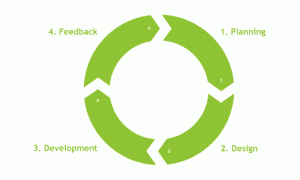 Webati is a San Jose web design company who will first sit down with representatives of your business to gain a comprehensive understanding of what your business needs from their website. However, this San Jose web design company also understands that what your business requires from its website can change in a moment's notice. A business is an ever evolving entity, and in today's competitive market, a business's marketing strategy or other goals are constantly changing.
As the premiere San Jose web design company for the San Jose community, Webati strives to be in tune with the needs of your business. If your business's need to take a different direction, then don't worry! Webati will be happy to accommodate your needs. It is the goal of Webati to ensure that you are included in each step of the design phase. When you trust Webati as your San Jose web design company, you will be provided with the website of your dreams to enhance your business.