What Does CMS from Webati Have to Offer for My Business?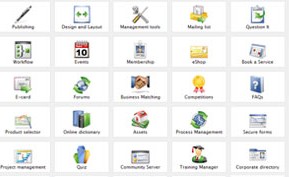 CMS services from a San Jose web development company, such as Webati, can be likened to giving you the tools needed to take control of your own website. CMS operations, whether they are performed by a San Jose web development company or by yourself, can be compared to the day to day operations of a store that are performed behind closed curtains. CMS systems offered by this San Jose web development company is accessible by your business's staff, but not by the customers.
Regardless of whether your company's website is being viewed by a staff member or customer, each individual will experience a seamless and pleasant experience. With Webati, feedback from clients is always being utilized to improve the user end experience. From purchasing goods and services to restocking inventory for your business's website, CMS services from the San Jose web development company Webati will make the process seamless and painless.