Webati Shop: Ecommerce Software for Your Business's Website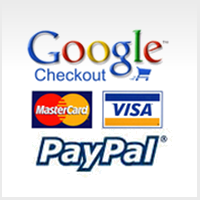 If you are looking for ecommerce software from a trusted San Jose web developer, look no further Webati Shop from Webati. Webati is the most trusted San Jose web developer in the state of California, and Webati Shop offers a user experience for one's clientele unlike any other. Webati shop can be completely customized so that it matches the look and feel of your company's website.
For example, the catalogs of this software from this San Jose web developer from can be altered to create departments, promo codes, assign merchandise to said departments, and create shipping options that are unique to the products and services that your company offers. Webati Shop can also be integrated with Google Checkout, Paypal, and your own merchant account. For the ultimate in ecommerce software from a premiere San Jose web developer, choose Webati Shop and Webati! It will be one investment that you will not regret making.