View Webati's Previous Work Through Their Portfolio!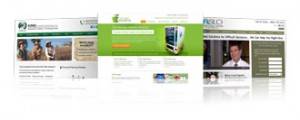 While Webati is one of the premiere San Jose web development firms in the country, you do not have to take their word for it. Let their portfolio of previous San Jose web development projects speak for itself. If you have questions about their portfolio or would like to speak to previous clients for references, then simply contact the professional customer service staff at Webati via the Internet or by telephone.
Webati has successfully completed hundreds of projects for prior clients since their company's inception, and it is their guarantee to their clientele that they will keep you involved in each aspect of the San Jose web development design and implementation phases. Why would you want to settle for subpar San Jose web development for your business's website? Regardless of the size of your business, Webati will be able to scale the size of the San Jose web development services they offer to meet your business's unique needs.