The Top 7 Mistakes That Affiliate Marketing Newbies Make Part 1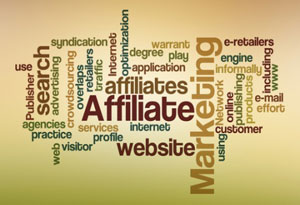 Those who are new to the wonderful world of affiliate marketing often enter this field just to make money. They will run in a wide variety of different directions and try anything and everything that strikes their fancy. What these new affiliate marketers do not understand is that the mistakes they are making now can drastically affect their chances at long term success.
Our combined team at Webati has many years of experience in designing successful affiliate marketing campaigns, and consequently, we've learned what some of the biggest mistakes that new affiliate marketers make. For your benefits, we are going to look at these common mistakes in more detail:
1) Selling Rather Than Offering Assistance
Marketing is an essential element of affiliate marketing. However, for an affiliate marketer, the primary focus of their business is not to simply sell. That portion of the job is appropriated to affiliates. It can seem irresistible to newbies to simply fill their pages with content that says "Buy, buy, buy!" However, it is going to be imperative for you to educate site visitors as to WHY they should have your product.
Potential clients are going to seek out feedback from past clients before they make the decision to buy or purchase a product or service from your business. This is a prime example of why the user feedbacks on Amazon have become such an integral part of their marketing ventures. The reviews that are posted on their website are genuine and sincere.
In a similar fashion, it is going to be important for you to speak more as a unbiased reviewer, rather than as a salesperson pressuring a visitor to make a purchase. Additionally, you will find that once a visitor knows that they can find what they need on your website, they will return to your site over and over again.
2) Gathering too many affiliates.
This is another common mistake made in affiliate marketing. Many newbies will automatically join any and each program that they can find. There is absolute value in tending and cultivating different channels of income while working online. However, if you join too many programs, your efforts will eventually reach the point where they become unmanageable. This is going to have the opposite of the intended effect that you want. Instead, ensure that you choose your affiliate marketing programs wisely and selectively.
3) Neglecting to test the affiliate programs you choose.
In affiliate marketing, it is going to be important for you to choose the programs that you use wisely. Therefore, you should test each program. For example, place yourself in the shoes of a potential visitor to your site. Try testing a vendor's follow up sequence.
It is going to negate the trust of a potential client if they are lead to a promotion that floods their email inbox. You want the advice that you give to be trustworthy. Find out what will happen if they follow your advice.
In our next post, we'll take a look at four more mistakes that new affiliate marketers make.