The Top 4, Most Valuable Word Press Plugins For Successful Affiliate Marketing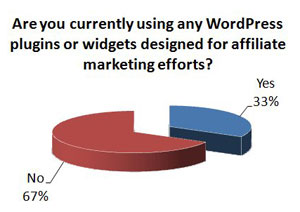 Affiliate marketing and its marketers are huge fans of WordPress. WordPress offers a simple to use solution for creating powerful and effective websites. One of the most appealing aspects of WordPress to affiliate marketing is the fact that there are a wide range of plugins available for your use. It doesn't matter what you need that plugin for. It is a guarantee that you will find exactly what you are looking for.
There are a number of WordPress plugins that we like to use at Webati. For our affiliate marketing readers, here is a list of our top 4 favorites. Did we mention that they are all 100% free?
1) Duplicator
If you have a fair amount of experience in affiliate marketing and have created WordPress affiliate sites, then you have probably spent a good amount of time working on the themes and settings with each site that you have set up. This is where the Duplicator WordPress plugin can be beneficial to affiliate marketing.
Duplicator is going to allow you to copy your basic WordPress setup each time you need to set up a new affiliate marketing website. An additional benefit of using this plugin is that it is also going to allow you to move your websites from one host to another and to back up these sites when you need too.
2) Pretty Link Lite
Pretty Link Lite has long been a favorite plugin of affiliate marketing. It allows you to transform those unattractive, long affiliate marketing links into "attractive" ones. Essentially, these links will look like they originate from within your website. As an added bonus, this plugin also provides you with tracking information for each of your affiliate links.
3) Amazon Affiliate Link Locator
This plugin will quickly become an essential component for successful affiliate marketing. After installing and activating the plugin, all you will need to do is plug in your Amazon affiliate ID into the settings feature.
After the initial setup, each time you add in a link to an Amazon product in your posts, Amazon Affiliate Link Locator will automatically make it an affiliate link, and it will automatically send a user to the right Amazon site, depending upon where their location is.
4) Pinterest Plugin
For affiliate marketing, Pinterest is one of the hottest platforms for traffic generation. If you want to maximize your marketing efforts, then you will want to consider adding Pinterest ot your arsenal of tools. Many of our clients at Webati have experienced a significant increase in traffic, because visitors have "pinned" images from their affiliate sites. This plugin makes it very easy for visitors to your site to "pin" site images.
The Pinterest Plugin adds small buttons to each image on your sites that allows a visitor to "pin" it with a simple click of a button. For your business, it's an easy source of traffic generation.