The Top 3 Misconceptions About Custom Logo Design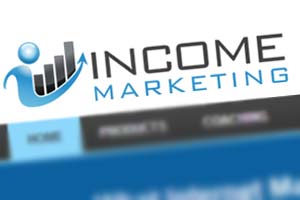 At Webati, we've just about seen and heard it all when it comes to misconceptions about custom logo design. Today, I wanted to take the time to dispel the top 3 misconceptions that I hear most often. Custom logo design is an essential component in making your business stand out, and its importance should not be overlooked.
I hate the samples I've received. This company doesn't know what they are doing.
Once in a while, a business owner is going to receive a batch of sample logos that they don't like. Unfortunately, it happens. Frequently, a client does not have a clear picture of what they are looking for in custom logo design. For this reason, the designers at Webati try to question a client as much as possible about what they are looking for, including what their personal preferences might be. Still, sometimes this just isn't enough to hit the bulls eye on the first try. Keep in mind too that an image you have in your mind may not look as good as you thought it would on paper. What you need to understand is that because you are not purchasing a premade product, unpleasant surprises should not be unexpected. If you receive a batch of custom logo design samples that you aren't happy with, simply look at it as a step towards a great final design that will please you. Try to pick out the elements of the design that you do like, so that your designer can use these towards developing a pleasing final product. Don't be afraid to tell a Webati designer what you do not like about them either. Look at it this way…the second round of designs has a much greater chance of success.
I could have drawn this design myself. Why am I paying for such a simple logo?
At Webati, this is a complaint we hear quite frequently when it comes to

custom logo design

. If you think about it, the logos of many famous companies, like Nike or Apple, are fairly simplistic in style. Just because a logo's design is simple does not mean that it required zero effort to create. When you receive a batch of sample logos, overlook the simplicity aspect of the design and focus on the variety. A good logo is going to be one that people remember.
This logo looks like ClipArt. It's pretty bad.
In its most basic definition, ClipArt refers to premade images that can be used to illustrate any medium. Logos are technically the same thing. The primary difference is that ClipArt consists of premade graphics. It can be hurtful for a designer to hear that their work looks like ClipArt. The outcome of custom logo design is going to be dependent upon the client's initial request. Think of what you want before making a logo design request. How do you want your logo to be used? Convey these thoughts to the designer, and you'll enjoy a much better chance of success.