The Love Affair Between Advertisers and Affiliate Marketing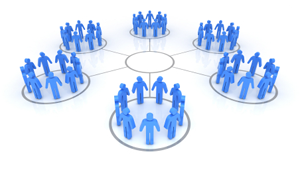 Affiliate marketing is not a new concept. It has been around since about 1995, which is hundreds of years in Web years. At that time, the birth of Internet shopping had just begun, and cell phones were used strictly for talking, not for shopping. Think about it. Facebook and Twitter were nonexistent. Steve Jobs was not a household name.
Even through all of the changes that have occurred in the last 15 years, affiliate marketing has continued to thrive. It has adapted successfully to the changes around it, and it has become one of the most important customer acquisition channels for online businesses. Forrester Consulting recently released a report that estimates the amount of money that is spent on affiliate marketing will reach upwards of $4.5 billion by the time that 2016 rolls around. Why does the affiliate marketing channel continue to grow?
Consider the following reasons:
It acquires new clients, which is a driving force behind increasing sales.
It modifies itself to adapt to current consumer behavior.
Publisher sites have evolved to become more and more sophisticated.
Let's take a more in depth look at each of these reasons.
Acquiring New Clients & How It Affects Sales
Marketing efforts have begun to shift away from traditional channels, like television and print ads. Instead, new marketing strategies are focused upon making the most of search and affiliate marketing. It makes sense for retailers to go with the shift, because they are able to more easily track the returns on their investments.
For the majority of online retailers, a significant portion of their new client base is now being acquired through affiliate marketing. Another finding in the study released by Forrester Consulting was that marketing efforts that come down the affiliate pipeline are more likely to trigger brand reconsideration. In doing so, this assists undecided customers in making a final decision. These irrefutable spending trends should silence the naysayers who doubt the abilities and reach of affiliate channels and marketing.
Adapting to Current Consumer Behavior
Adaptability has played a critical role in the success of affiliate marketing. The average online shopper is going to visit a minimum of three websites that offer what he or she is looking for before they make a purchase. Another trend that was recognized in the Forrester report is that the more websites a consumer visits, the more money he or she is likely to spend.
Modern online shoppers are savvy. They are reading both professional and consumer written product reviews, asking friends and family members for references, and performing their own research on niche sites, like blogs. Most consumers are always on the lookout for the best deal. Even though they are putting more effort into looking for the right product, the average consumer believes their time is precious, and they do not want to spend a considerable amount of time looking for the right product.
Taking these preferences into mind, an increasingly broader range of products are being released to online consumers. Affiliate marketing channels are increasing the range of items offered on their channels, ranging from traditional goods to truly high end luxuries. Online retailers who have yet to enter the affiliate marketing pipeline are missing valuable opportunities to meet the needs of searching clients.
Sophisticated Publisher Sites
Consider the diversity of the number of websites you visit each day, just as an average consumer, including blogs, checking your email, comparison shopping websites, websites with niche content, etc. It's not a secret that online competition for the attention of consumers is one tough cookie to crack. To gain a competitive edge, an increasing number of online businesses have begun to offer more interactive and engaging shopping experiences. In transforming the user experience, the affiliate channel is much more likely to convert potential business leads.
Many of the most sophisticated publisher sites have significant followings on Facebook and Twitter. What is the secret of their success? They have learned how to engage and retail consumer interest, which results in an increase in sales conversions.
In the affiliate marketing industry, there are a number of benefits to be enjoyed by aligning yourself with one of these publisher sites. For example, one of these sites can put the word out about your promotions and promote your brand with very little risk to your person. Why? You pay the publisher site only when a sale is made. You are encouraged to contact a publisher site to discuss what goals you want to achieve. More than likely, they will be able to create a plan that both meets and exceeds your expectations.
When you're business is not actively engaged in affiliate marketing channels, you are missing opportunities to make sales. Furthermore, you are essentially handing part your market share over to your competitors. Get in the game today. Your future depends on it.