The Benefits of Magneto Ecommerce Development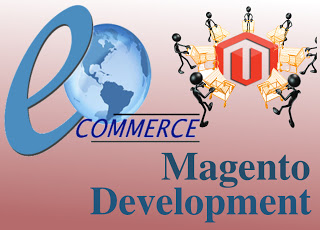 Unless you have been hiding under a rock for the last several years, you will have noticed that today's market has been inundated with software applications that claim to offer the best and most unique services in their industry. As a marketer, you know that one of the first steps to being successful is to have a robust platform that offers all of the necessary features for the smooth flow of business operations. While many of these applications boast of having multiple support services, most of them contain certain limitations that leave users feeling unsatisfied.
This is where Magneto ecommerce development can step in to fill this void. If you need to establish an online store, then Magneto is going to offer all of the technology that you require to become the best in your industry. Industry professionals today use Magneto for a wide variety of reasons. Here are just a few of the benefits that Magneto ecommerce development has to offer for you:
Open SourceMagneto is free to use, and it does not require you to pay a monthly subscription fee like other shopping cart services do. This is ideal for a business that is being created on a shoestring budget.
Magneto ExtensionsYou will find that some users consider it more difficult to build an ecommerce store using Magneto, but the end results are going to be well worth your efforts. Magneto extensions provide a wide array of unique features that set Magneto apart from other development platforms.
SimplicityTo put it simply, Magneto is simple to learn how to use, whether you are an inexperienced beginner or someone who has been using similar software for years.
Just some of the features you will be able to enjoy with Magneto ecommerce development include multi store functionality, live currency updates, simple spreadsheet imports, and user friendly interfaces. If you are curious as to what this platform can do for you, make sure to check it out today!