The 3 Competitive Intelligence PPC Tools You Should Be Using Right Now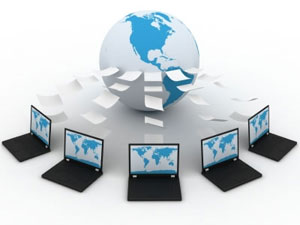 We've all got that secret desire to be a spy somewhere in our inner child. However, did you know that there are spy like PPC tools on the market that can give your company a leg up over your competition?
Let's be honest. Auctions are becoming more expensive and complex by the day. In order to be successful, it is going to be essential for you to have insight into your primary competitors paid search programs. Otherwise, how are you going to be able to develop a critical plan of attack? We all know that PPC is a competition. Winning is not going to involve just your wallet. It is also going to involve a certain amount of skill.
There are roughly a dozen factors that are going to go into winning an auction. One of the most important factors is knowing who your opponents are. If you don't know what you are up against, then it's going to be incredibly difficult to beat them at their own game. Competitive intelligence PPC tools can give you that competitive edge you are looking for. Here are three of our personal favorites on the web right now.
 Ispionage.comThese PPC tools are going to enable you to see how much you are spending on a monthly average. Ispionage tends to be conservative in its estimates when it comes to spending, so you must ensure that you cross reference your spending with Keyword Spy. It also features seasonality reports, which are going to enable you to know when your business can expect an increased amount of competition and an increase in returns.
Ispionage will provide you with info on your competitors' best performing ads, which keywords these ads incorporate, how long the ad has been running, and other metrics that can be leveraged to your benefit. An additional bonus is that Ispionage shows which specific keywords you share with your competitors. This info is valuable in the fact that it shows which KWs that your competitors are using and you are not. This can create new growth initiatives that your company can test.
 KeywordSpy.comKeywordSpy.com is one of the most valuable PPC tools on the market today. It shares many of the same features as Ispionage.com, but it also offers several unique features that make it stand out on its own.
One of these unique features is affiliate data. Affiliate data is going to show you the value and competitiveness of a particular keyword auction. If a keyword has a healthy amount of affiliates, then it is safe to say that it is going to be fairly valuable.
 Adbeat.comThe primary attractive feature of Adbeat is that it provides you with info regarding which Google Display Network publishers your competition is featuring advertisements in. With this information, you will be able to leverage to compete effectively across the network. As an additional bonus, Adbeat will display the top ads in a publisher based upon the first/last seen metric.
While these PPC tools are certainly invaluable, keep in mind that they are only going to work if you know what you are looking for and how to translate this data into an effective course of action for your business. The hope is that, in shedding light on the competition, it is going to produce better results for your business.