See What Social Media Marketing From Webati Can Do For Your Business!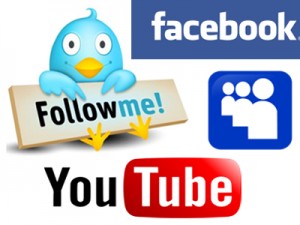 The popularity of social media has exploded in the last ten years, and consequently, social media marketing has become one of the most effective methods of reaching potential clients. More users spend a significant portion of their time on Facebook, Twitter, YouTube, and other similar sites than anywhere else on the Internet. So, what is it that makes these sites so attractive to users?
Social media has also begun to blur the ways in which search engines and how they interact and digest content. Having the right strategy in place for social media marketing is going to assist you in driving the right type of traffic to your business's website and increasing the Internet presence of your business many times over. It is one thing to leverage the power of one social channel, like Twitter, to your advantage, but a comprehensive social media marketing strategy is going to take advantage of all major platforms.
How does Webati's approach to social media marketing differ from our competitors?
First and foremost, we have a dedicated team who routinely tests different strategies, techniques, and other formulas on social media platforms to find out what works best and what doesn't. With this current information, we are able to put our tried and true formulas to work for you. Just some of the social media platforms that we are experienced in include Facebook, Twitter, MySpace, YouTube, LinkedIn, and many more.
We will work closely with you to devise a social media marketing strategy that will work well with your company. We will determine what social media platforms your clients are using the most, and we will work together to learn to take advantage of these.
Next, using analytics, Webati will carefully track the results, optimize, and fine tune them to create a campaign that is monetarily profitable for your business. These statistics and data will provide you with a clear picture of what is occurring within your campaigns, and we guarantee that it will assist your business in reaching its goal profits much more quickly.
Are you interested in seeing what social media marketing from Webati can do for your business? Contact us today. We will be able to answer any questions you might have over the telephone, and your initial consultation with us is 100% free. We maintain our own in house team of SEO and social media marketing experts, who will be at your disposal throughout the entire process. Get the ball rolling by calling us today.