See What Custom Store Development From Webati Can Do For Your Business!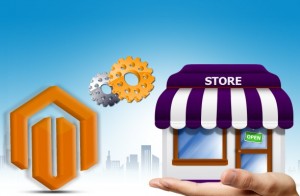 Are you in the e-commerce business and looking for a custom store development for your business? If so, you have come to the right place. Webati has many years of experience in in the e-commerce development field across a wide variety of platforms. With our services, you are guaranteed to receive the perfect level of customization on the platform of your preference at an affordable, competitively priced cost.
E-commerce, which is also commonly referred to as electronic commerce, is characterized by the buying and selling of goods and services over the Internet and other similar networks. In this field of business, the exchange of inquiries, orders, invoices, and transfer of funds take place directly over the Internet.
Let's be honest. Regardless of what industry sector you are in, in the e-commerce business, you are going to face a tremendous amount of competition. What you need is custom store development that is going to give you a leg up on your competition. With Webati, this is exactly what you will receive. To improve the performance of your e-commerce business with custom store development, we will advise you on the following areas:
Forming a business strategy to increase profits
Creating a technology plan to integrate with your existing sites
Building thematic designs branded to your store
Executing strategies to achieve business and technological results
Developing your storefront for easy, convenient, and secure transactions
Implementing the e-commerce solutions and services customized for you
Providing support after the development
Offering multi-channel sales processes to access online marketplaces
Designing a complete online marketing program to increase your sales
The e-commerce solutions that Webati offers include the most modern and effective shopping cart solutions. If you cannot find a solution that works for you, we will be more than happy to create a custom store development solution for you from scratch. Your requests will be made incorporating only the latest technology and cutting edge methods.
If your business requires custom store development that includes programming with online payments, we can take care of this too. With their expertise and many years of experience, our in house team of designers and developers will create a secure and efficient payment transaction facility.
Do you have a question about how custom store development from Webati can benefit your business? Contact us today via phone or email! Your initial consultation will be completely free. We look forward to hearing from you!