PayPal Integrations From Webati- Don't Lose Another Unnecessary Cent!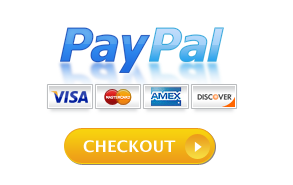 In today's world, PayPal is the most popular form of secure online payment. When it comes to traditional credit card processing, PayPal provides a viable and accepted alternative. It is a guarantee that your clients will appreciate having PayPal as an option for payment. PayPal integrations have many benefits to offer for most businesses, but how do you know if it is right for your company?
Let's look at some of the possible pros and cons of PayPal integrations.
Here are the most obvious advantages of PayPal integrations:
PayPal is designed to be incredibly simple for clients to use, and many people are already accustomed to using it as a payment system.
PayPal provides an interface that is simple to see, and it allows you to easily track and manage all of your transactions in one location.
Additionally, PayPal is an incredibly affordable option for most businesses. It is 100% free to setup, and it is not nearly as expensive as processing a credit card.
Additionally, PayPal is a payment method that can work all over the world. You will be able to reach out to clients on an international platform that may not have been a viable option before.
However, there are some disadvantages to PayPal integrations that may or may not rule it out as a viable option for your business. Consider the following:
In order to use PayPal as a payment method, your clients will be sent to an external site to make payment. This could potentially lead to abandoned sales, because it calls for additional steps.
PayPal does not accept all forms of credit cards.
PayPal typically charges a % fee for its services. This fee is generally slightly higher than other credit card merchants, so your prices for your services and products will need to be adjusted accordingly.
PayPal integrations can be really beneficial to your business, but it is largely going to depend upon the type of business that you have. The great news is that, when it comes to PayPal integrations, Webati is highly experienced. We've assisted many clients with PayPal integrations, at all different price points.
If you are interested in further discussing the pros and cons of PayPal integrations, then we would strongly encourage you to contact us today via telephone or email. Your initial consultation is 100% free, and we'll be happy to further discuss whether or not this would be a great solution for your business. We would love to help your business set up to effectively receive PayPal payments.