Pay Per Click Marketing From Webati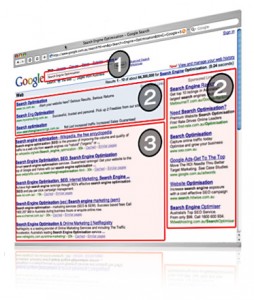 As a business owner, you have most likely heard of pay per click marketing at some point or another. It is one of the primary reasons that Google is so popular and profitable as a search engine. Did you know that it can be particularly profitable for your business due to the specific targeting it allows for? However, it can equally be just as risky, because it involves specialized knowledge and skills.
Unfortunately, many business owners lose money on their first time out with pay per click marketing, and they quickly resolve to never touch it again. This is sad, because pay per click marketing can truly be a profitable marketing tool. At Webati, we firmly believe that PPC marketing can be used for many growth channels. We will start slowly, which means limited risk for you, and we will only begin to ramp up your pay per click marketing campaign once we see that it is profitable for you.
More to the point, with Webati, you can rest assured that we will deliver web focused, compelling copy. Your copy will contain customized titles and descriptions that are built around keywords that are relevant to your business's targeted demographic. From start to finish, we will manage the entire campaign on behalf of your business. From A to Z, we will keep you closely involved through each aspect of the campaign.
With pay per click marketing from Webati, here are just a few of the things that you can expect to enjoy:
A completely customized campaign that will be designed to work within your budget.
Assistance in devising, implementing, and executing that campaign, or we will do it for you from start to finish.
Organization and optimization of your campaign, so that it creates the maximum amount of profitability for your company.
Did you know that at Webati we have clients whose entire marketing scheme centers around pay per click marketing? It is just one of many options that you will have when it comes to advertising. PPC marketing and advertising is powerful in the fact that it will bring you many visitors that will result in higher conversion rates.
Whether you have had trouble with pay per click marketing in the past or are completely new to this concept, Webati will be able to help you. Please give us a call today. Our specialists will be happy to speak with you and answer any questions or concerns that you may have. Did we mention that your first consultation is completely free? Give us a call today!